Monthly Archives:
December 2011
Tax cuts, Keystone, and Unemployment Insurance, oh my!
Negotiation to fund the government, including the extensions of both the current tax "cut" needed to keep money in the pockets of working-class consumers and the extended Unemployment Insurance that's helping some of our friends and neighbors fight through the lingering bad economy as job creation starts to revive has also revived the interest in the Keystone XL pipeline schedule.
A senior administration official noted that though the president has said he would reject any attempt to "mandate" construction of the pipeline before it receives further review, the Keystone provision Senate leaders have agreed to speeds up the approval process — giving the administration 60 days to make a decision — but does not mandate construction.
Thank you, Congressman Walz: working men & women are the real job creators.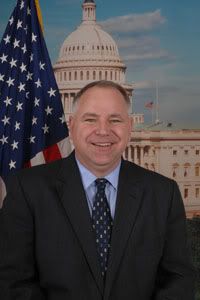 While the U.S. House and Senate appear far apart on pending legislation, Local 49 of the International Union of Operating Engineers was encouraged to see both an overdue suggestion of initiatives to create jobs from the GOP-dominated House of Representatives recently and brave, bi-partisan support from the likes of Minnesota First District Congressman Tim Walz.
Minnesota's Walz was one of just 10 Democrats to vote Tuesday in support of a bill to extend the payroll tax cuts and extend unemployment assistance although that bill, which passed the House, scales back those benefits over time.
"I am sick of the political games being played in Washington," said Congressman Walz. "It is time to get things done. Tax breaks for the middle class will strengthen our economy and create jobs that will help us tackle the long-term national debt facing our country."